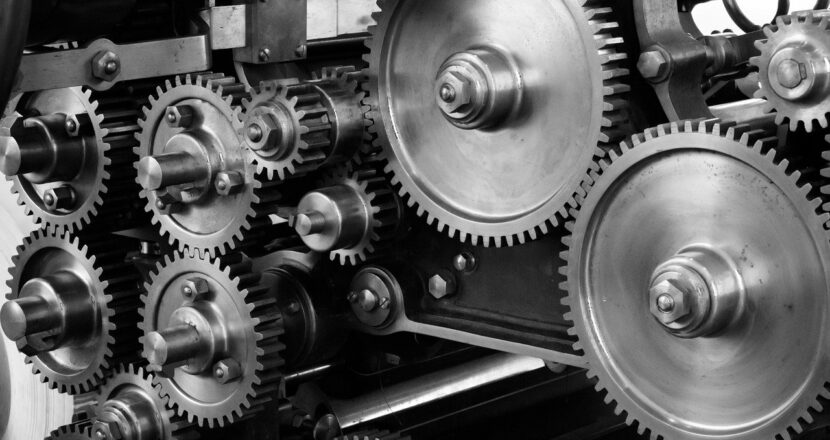 2021
Semi-rotary offset Label press MLP10i, 13MInkjetweb-fed MJP20EXG
2020
Full-color water-based inkjet for flexible packaging MJP30AXF official launch
2019
Variable Post-processing machine VPR20APaperstraw making machine STO-001
2018 Apr.
Organization change within Customer Service Division
2018 Mar.
Progressively Integrated POD Sales Division and International Sales Division to establish International Strategic Division
Under International Strategic Division, newly established Alliance Project Sales Division and International Sales Division
2016 Apr.
Newly established L&I Sales Division, which specializes in developing life and industrial materials markets, such as labels and packaging
2016
The 70th company establishment anniversary
2014 Mar.
Integration of Print & Solutions Sales Division into East Japan Sales Division
2013 May.
At the Ordinary General Shareholders' Meeting, Iwao Miyakoshi was appointed and inaugurated as Chairman
while Toru Miyakoshi was appointed and inaugurated as President
2012
Newly established PS(Print Solution) division
2011 June.
Reorganization of customers service center
Newly established Intellectual Property division
2009 Apr.
Reorganization of sales department for reinforcement
2008 Sep.
No over-time working days introduced.
2006
60th anniversary from establishment Moving of miyakoshi kiko
2005
Miyakoshi Joho kikai was changed to Miyakoshi Digital Systems
Newly established LF (Look Future) division.
2004
We put integrated division system.
2003
Saitama office was consolidated in East Japan sales department of head office.
2002 Apr.
Osaka branch was moved.
Newly established POD division.
2001
Kyusyu branch was moved to inside of Kamo-Tekko Name of Urawa office was changed to Saitama office.
2000
Miyakoshi Joho Kikai(Miyakoshi group) got ISO9001 certificate.
We joined hands with Showa Jyoho Kiki (SIS) Name of Yachiyo factory was changed to Techno Center.
1999 Apr.
We took over production and sales of envelope machine from Tokyo Pack Seiki.
1996 Jun.
Miyakoshi Seiki(Miyakoshi group) got ISO9001 certificate.
1994
Job of Tohoku office was divided to head office and kunimi factory.
1993
Japan Curved Surface Printing Laboratory Co., Ltd. joined as Miyakoshi group
1992 Jan.
Miyakoshi Printing Machine Sales (Sales company) was consolidated into Miyakoshi.
Production department and sales department became one company, and head office was moved from 4-1-20, Hirai, Edogawa-ku, Tokyo to 1-13-5, Tsudanuma, Narashino-city, Chiba, and new structure starts
1991 Dec.
Built new head office. Company name was changed to Miyakoshi
1990
Kariwano Engineering was merged into Miyakoshi Seiki.
1989
Established new Kariwano factory.
1988
Established Tohoku office
1987
Established Miyakoshi America.
Established Kyusyu office
1985
Established Kariwano Engineering.
1984
Name of Kodama Seiki was changed to Miyakoshi Kikou.
1982
Established Nagoya office.
Established Kawagoe service center.
1981
Established Miyakoshi Seiki Kunimi factory.
1979 Oct.
Iwao Miyakoshi became President.
1975
Established Osaka office.
1973
Established Miyakoshi Jyoho Kikai.
1970
Established Miyakoshi Printing Machinery Sales Co., LTD.
1969 Jul.
Built Yachiyo factory in Chiba for mass-production of various printing machines.
1961
Company name was changed to Miyakoshi Kikai Seisakujyo.
1950
Company name was changed to Miyakoshi Ironworks.
1949
Moved to Hirai, Edogawa-ku, Tokyo.
1946 May.
The first president, Eitaro Miyakoshi, established Shinei Ironworks.