Case Studies
b2Pack, labels and packaging for highly demanding markets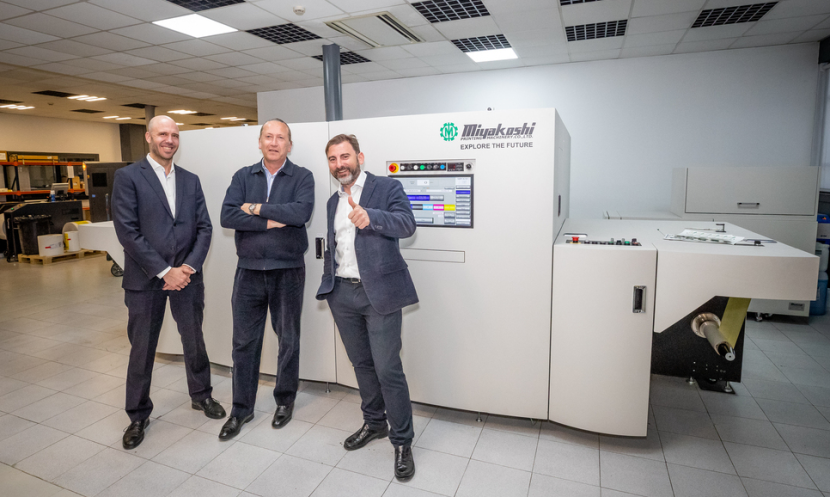 With a history of over 75 years of activity in the world of printing, b2Pack manufactures packaging and labels for some of the most demanding customer profiles, including in cosmetics, gourmet foods, and wines and spirits. For a company whose reputation is based on the quality of its manufacture, it is essential to employ the right technology for each project, be it flexography or UV flexo, semi-rotating offset, screen, digital or now inkjet printing with the introduction of the Miyakoshi MJP13LXV, b2Pack is now firmly positioned to handle any packaging or labelling need.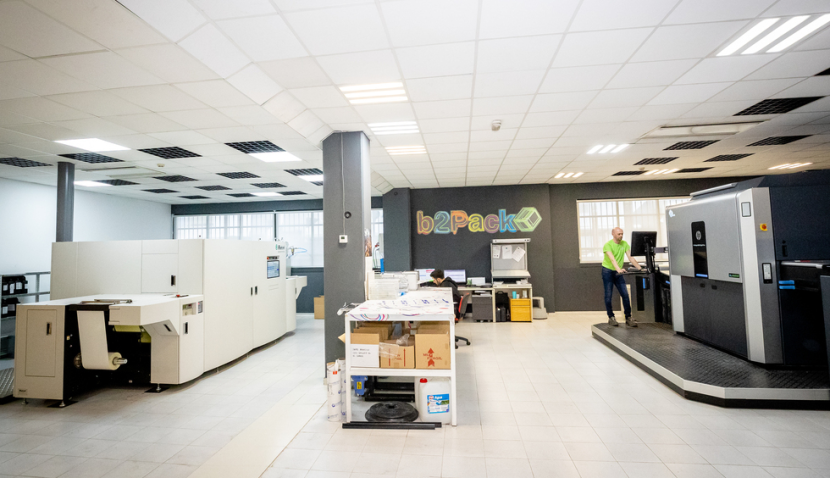 We are greeted by Alberto Sanz, CEO of b2Pack, with whom we began our discussion by talking about the major investment strategy the firm has engaged in over recent years: "We have made a substantial commitment to digital printing in term of response times, variability in models, and special finishes… that's where we've been focusing our investment over the past five years. Nevertheless, and in spite of our excellent reputation and market position, we are not a large label manufacturer. At the production level, our staff numbers less than 30 people, of whom almost 20% are already working in digital, all of which confirms our plans to be active in the use of that technology. We were essentially faced with two choices: to go for volume by partnering or merging with larger players, or to seek a niche strategy involving serving customers who need to customize their output in the form of variable product, offering them greater variety coupled with more responsive and agile operations. We took the second path and bet our business on it, right or wrong."
b2Pack's entry into the world of digital printing has been a reality for some time now, backed by a major global supplier of machinery with whom it has partnered for growth through the use of this technology. The recent addition of the new Miyakoshi MJP13LXV unit meshes perfectly with the firm's commitment to greater use of digital production, thus enabling the firm to handle smaller and more specialized runs, "although we did have to reinforce our digital capabilities because there were still some production runs that we could not handle with our existing digital equipment which, from now on, will be covered with high-quality inkjet printing. Our bet is to embrace the future by covering the whole spectrum," explains the CEO.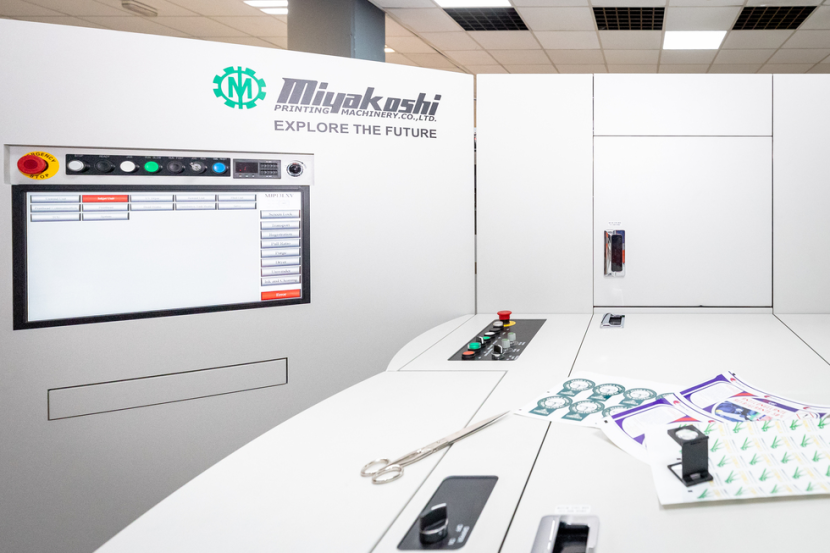 A bet that we can quantify at around three million euros of investment over recent years, efforts that underpin the consolidation of a business that operates a 8,500 square meter facility distributed as follows: 2,500 m2 in warehouse and logistics, another 2,000 m2 in roll labelling, 3,500 m2 in folding (cartons and luxury boxes) and 500 m2 in office space. The plot allows for future growth with an additional 2,000 m2 that can be tapped for expansion as needed. "We do not specialize in label production for a specific market segment, as might others, such as in wineries, for example. Rather, we do it all, although in fact one third of our label output serves the food industry, and another third cosmetics and personal care items," Alberto Sanz explains, adding that "we are specialists in everything and nothing, something that perhaps has to do not only with our location, Madrid, where there is no dominant product segment as there might be in other areas of the country, such as in the case of wines or fruit and vegetable products. However, this also means that, as manufacturers of cartons and boxes, there are synergies we can tap into that allow us to offer more integrated solutions. A case in point would be our packaging for sliced Iberian ham, for which we can also make the label upon request. We offer a comprehensive service."
This case study is reprinted from the website of Miyakoshi Europe. Click here to continue.